Concrete Repair Specifications
Once the Concrete Condition Survey & Diagnosis is completed and the selection of the most appropriate Concrete Repair Principles & Methods is made, then the detailed project Specifications and Bills of Quantities must be prepared. This must be in accordance with a suitable Method of Measurement that can be understood and agreed by all parties; this is particularly important in preventing any potential problems and misunderstandings at the tender and completion stages of the project.
Definition and specification of the properties of suitable concrete repair products and systems
Following the selection of the appropriate repair concrete repair Principles and Methods, the required performance characteristics of suitable concrete repair products can be defined, in accordance with parts 2 to 7 of EN1504 and with part 10: Site application of concrete repair products and systems and quality control of concrete repair work.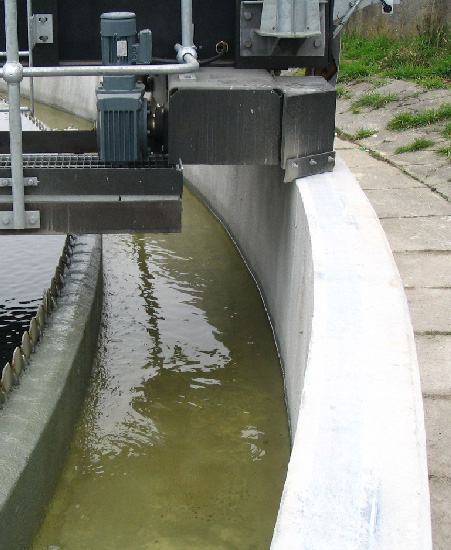 It is important that this evaluation considers not only the concrete repair product's long term performance on the structure, but also that all of the individual concrete repair products that are to be combined in the proposed concrete repair system will have no adverse physical or chemical reactions, nor any other adverse reactions or interactions with each other or any other element of the structure.
The application conditions and limitations for each type of concrete repair material are also to be specified as outlined in part 10 of EN1504. In some instances innovative concrete repair systems or protection technologies outside of those currently included in EN1504, may be required to solve specific damage problems and performance requirements; or sometimes to fully comply with environmental restrictions or fire regulations for example.
Future Maintenance of Repaired Concrete Structures
Any future inspection and maintenance work that will need to be undertaken during the defined service life of the structure should also be defined in the concrete repair specifications. Complete details and records of all of the materials used in the concrete repair project should be recorded and retained by the owner for future reference at the end of each project. This record should include:-
What is the anticipated life expectancy, then the mode and result of the selected concrete repair and protection materials eventual deterioration, i.e. with protective concrete coatings is this through weathering by chalking or embrittlement and delamination, and over what anticipated time?
What future surface preparation and access systems will be required to carry out the necessary works and when i.e. What surface preparation do the repair and protection products themselves require for any eventual maintenance. Plus is repeat access to all of the exposed and repaired concrete surfaces easy / restricted / impossible during the service life required?
Who is responsible for arranging and financing the maintenance work and when?
This production of these tender documents should still follow the same procedure and requirements, even if the repair job is to be negotiated with the specialists who carried out the survey. The procedure should be the same for tendering from suitably pre-qualified Specialist Concrete Repair Contractors; or if the concrete repair works are to form a specialist part of an overall building refurbishment project, i.e. A project which is also to include additional works such as roofing or window replacement and where the concrete repair and protection element may or may not be the major component of the works.
From our experience we recommend that detailed Concrete Repair Specifications and Bills of Quantities are always prepared in advance, together with a select list of 'approved / prequalified' Concrete Repair Contractors for each project.
In fact dependant on the overall scale and scope of your project it may well be prudent for a suitably experienced Specialist Concrete Repair Contractor to be appointed as the 'Main Contractor' for the project. This means that for example that the access and programme for the concrete repair works can be tightly controlled to comply with all of the necessary technical requirements and correctly coordinated with the other refurbishment works, which are frequently much less of a technical issue, for example because these elements are prefabricated and much more commonplace and easier to specify, detail and control on site i.e. window replacement, drainage, roofing or cladding panels etc.
Some typical Concrete Repair & Protection Specifications and Bills of Quantities are provided to view and/or download on the Concrete Repair Case Studies page of this website.
Typical Concrete Repair Project Procedure:
(in accordance with EN 1504 Part 9)
Management of the Structure
Assessment Process
Project Planning
- History of Structures
- Defect Diagnosis
- Repair Options
- Review Documentation
- Analysis of Results
- Select Principles
- Condition Survey
- Root Cause Identification
- Select Methods
- EN 1504 Part 9 Section 8
- EN 1504 Part 9 Section 4.3
- EN 1504 Part 9 Sections 5 & 6
Specification for the Project
Repair Project Execution
Completion and Handover
- Definition of performance
- Final Product Selection
- Acceptance of Testing
- Equipment Selection
- Project Snagging
- Health & Safety Assessment
- Final Documentation
- Specifications
- Drawings
EN 1504 Parts 2-7 and
EN 1504 Part 9 Section 7 and Annex A
EN 1504 Part 9 Section 9 and EN 1504 Part 10
Typical Concrete Repair Project Procedure:
(in accordance with EN 1504 Part 9)
If you would like specific advice on producing the detailed Specifications, Bills of Quantities and other aspects of preparing the Tender Documents for your concrete repair project, please call any of our offices and one of our concrete repair experts will be happy to assist you.